New Years Evolution
November 21, 2023
2023-11-29 0:40
New Years Evolution

Joseph McClendon III and the Neuroencoding Institute present:
FREE, LIVE PARTY!
Hosted by Joseph McClendon III
Friday, December 29th at 7pm ET
Sick of New Year's resolutions freezing over by February?
Make 2024 the year you level up by turning your resolutions into reality.
Whether it's hitting the gym, quitting smoking, mastering a new skill, or living more intentionally, 2024 can be the year everything changes for YOU!
Best part? PROVEN neuroscience strategies that ACTUALLY work!
Joseph McClendon III has been seen on: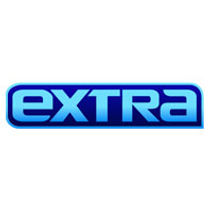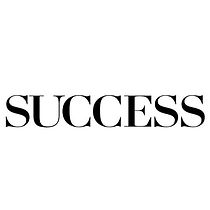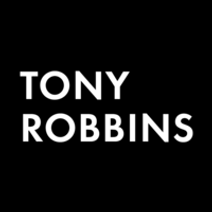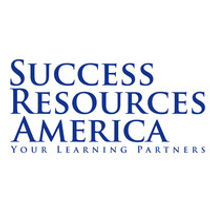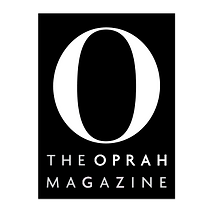 Turn your Resolutions into Reality with JM3's New Year's Evolution!
Say goodbye to failed resolutions and disappointment.
Say hello to feeling great with ACTUAL lasting change!
Truth time: Have you ever found yourself disappointed in your New Year's Resolution results? Maybe you've started strong in the past, but after a few weeks the motivation vanishes and you slip back into your old ways. You're not alone, and in fact here's the HARSH TRUTH: 80% to 85% of resolutions are the same from the year before.

Are you really gonna hit replay on your life like it's the same old song?

Studies show only 25% of people stick to their resolutions past 30 days, and only 8% actually achieve them. Are you ready to be 1 of the elite 8 out of every 100 that succeed at reaching their goals and climbing out of mediocrity?
Flip the script in 2024. No more new year, same goals. It's time for a purpose-driven life, where you're not stuck in the same Groundhog Day loop. Make this new year the last year you fail at resolutions. Are you ready?
Neuropsychologist Joseph McClendon III travels the world impacting millions of people through live workshops, one-on-one mentoring, stadium sized seminars, and University lectures, and after 35 years he's sure about this: 
No matter how successful (or unsuccessful) you currently are, you have a deep desire to grow and be better than you are right now.
That's why he created the "New Year's Evolution" process, first for himself, and then for his celebrity clients, to use at the start of each year to better their best. Now he offers it for FREE to the general public so that no matter who you are, or what you're going through, you can change & shift the odds in your favor!
This is no ordinary New Year's Evolution… 
This year we're taking this party to a whole new level. Seize this opportunity to gain cutting-edge tools + priceless wisdom from one of the greatest leaders in personal development, and make 2024 your best year yet!
We all know the beginning of the year is like the championship for goal setting. We declare, we jot it down, and we're ready for that fresh start. But hold up, superstar – the real magic happens after that declaration. That's where the greatness kicks in.
Join Joseph on December 29 to "Turn Your Resolutions into Reality" and learn some game-changing stuff:
⚡ Joseph's secret sauce – the simple, crazy effective process that'll catapult you to greatness in 2024.
⚡ Discover the power of neuroscience and some mind-bending conditioning to rewire your thinking about goals and turn them into action.
⚡ Dive into the guiding principles that'll inject you with the self-belief needed to grab your dreams by the horns and ride them to the top.
And wait for it – a FREE BONUS audio and eBook training from Dr. Joseph himself to prep you for the LIVE virtual experience. Get ready to amplify your resolutions and make 2024 your year to shine! You don't want to miss this, trust me.
Next Level New Year! Next Level YOU!
2024: Next Level YOU, Turning Resolutions into Reality: was brought into existence to provide you with the strategies needed for lasting change – including everything from defining what success means to YOU, preparing mentally for the work that goes into implementing your goals, and finding the ultimate motivator for you to live the year (and life) that you have always dreamed of!
Join us for a FREE event that will transform the way you approach your goals in 2024. We understand the frustration of setting ambitious resolutions and not seeing them through. That's why we've curated an experience designed to address the limitations that have held you back in the past.
Break the cycle of Failed Resolutions.

Discover why traditional resolutions often lead to disappointment and learn a proven strategy to break free from this cycle.

Expert tips for lasting change. Our expert speakers will share insights and practical tips on creating habits that stick, ensuring your evolution continues long after the New Year.
Community Support. Connect with like-minded individuals who share your passion for growth. Accountability is key, and we've got a supportive community ready to cheer you on.
Don't miss this opportunity to make 2024 the year you finally achieve what matters most to you. Seize the chance to evolve, grow, and become the best version of yourself.
Ready for a transformation? Join us at New Year's Evolution and make this year truly remarkable!
"This is like goal-setting that takes you further faster."
With this training, you'll be able to extract the most important things for you to focus on for the year and condition yourself to feel them at your core so that they are a part of who you are and what you do.
You will learn how to create and execute in a way that is natural, fun, and effective. Make this year the year that you hit the ground running and don't stop until you have run past the finish line.
Always remember, life is exactly what you dare to make it and fortune favors the bold. So boldly STEP UP and take the action to elevate your life today!
Join me on December 29 for our New Year's Evolution party and get Instant Access to the Entire 5-Module Audio Training Now!
Your Future Mentor,
Joseph McClendon III
Meet Your Goal Achieving Guide
Dr. Joseph McClendon III is a Doctor of Neuropsychology and one of the most sought after Ultimate Performance Specialists in the industry. His unique brand of Tell, Show, Do teaching and coaching creates rapid personal change that effectively moves people to take more consistent action and go Further Faster with their personal and business achievements. 
Dr. Joseph has delivered hundreds of workshops, coaching sessions, keynote addresses, seminars and training programs, and one-on-one therapeutic interventions and has presented to well over 5 million people around the globe. His remarkable ability to go straight to the core of the challenge and effect rapid change makes him a unique commodity in business, health and wellness, and personal improvement.