About
December 2, 2019
2023-11-03 19:19
About
MEET THE EXPERTS
The Neuroencoding Institute
The Neuroencoding Institute was founded in 2020 to certify aspiring coaches, mentors, and speakers to use simple, evidence-based neuroscience tools to program the brain for success, stand out from the masses and create freedom for themselves and others with a profitable coaching or speaking business. We now have over 800 Neuroencoding™ specialists around the globe who proudly use our proprietary Neuroencoding™ methods to create fast and lasting results for their clients every day.
GET TO KNOW HOW WE ROLL
Learn about our core values at The Neuroencoding Institute
Here at The Neuroencoding Institute, we assassinate complexity, embrace a proven process, champion celebration, activate and grow. Sound like five results-producing values you want to get behind too?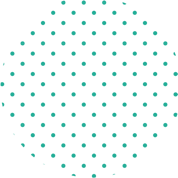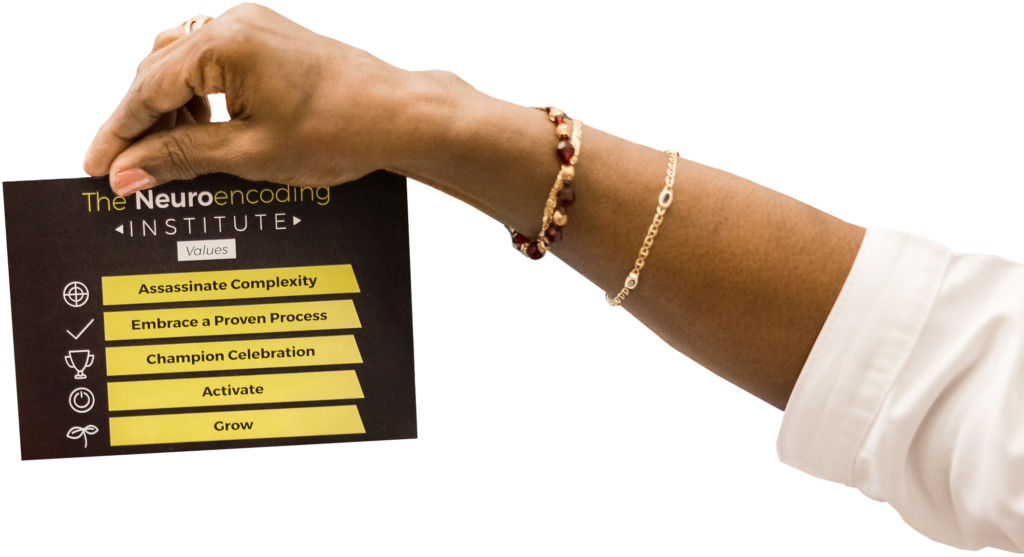 HOW YOU'RE SUPPORTED
Neuroencoding Institute Tools Available
How you ACTIVATE AND GROW depends on the communities you're a part of.
We have unique features that make The Neuroencoding Institute's live support network unlike any other:
Interactive Live Coaching Calls Each Week
Fully Resourced, Done-For-You Licensed to Teach Programs
Live Coaching Case Studies with Joseph McClendon III
Hours of Certified Teaching Curriculum
Hours of Archived Teaching Content
HEAR FROM MORE OF OUR MEMBERS
Our Specialists Say ...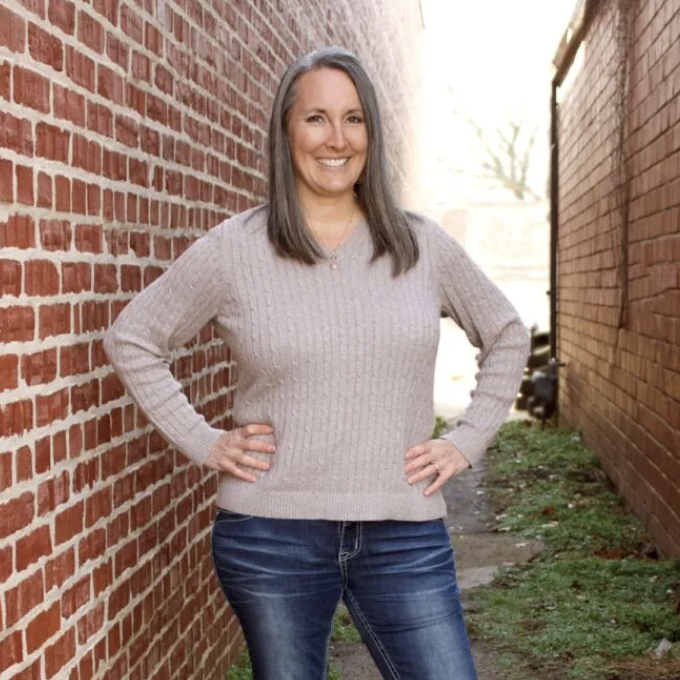 "This is really been life-changing game tools and we build upon those and with is the coaching calls that we have. There's so much value just in that for personal growth and development for not only myself but also for those that I'm coaching if we have questions with clients that we're already working with we can take those to his coaching meetings him or able to be able to get answers and fine-tune the skills that we already have to help guide our clients to be able to go further faster."
Marquelle Brown
/ Nutritionist / Brain Health Licensed Trainer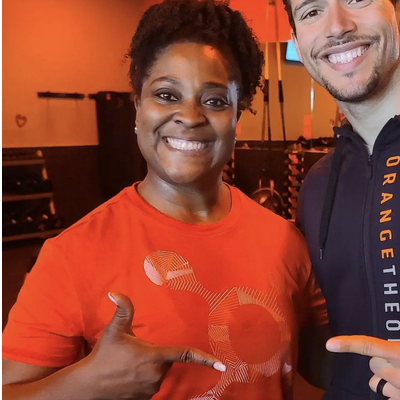 "The one differentiator with this program is the fact that they actually put your feet in the fire, they hold you accountable - there's all kinds of systems in place to help you succeed."
Tonya Loving Collins
/ Author / Speaker / Growth Coach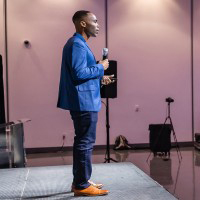 "If you want to impact the world then this is the place to go, JM3 is phenomenal. The group, the team, you are all phenomenal. If you want to go further faster and be around good, authentic people, then this is the place you need to be."
Arron Lloyd
/ Actor / Audition Trackers Founder

Ever feel like you were meant for more?
Let us help you take your entrepreneurial impact further, faster!
YOU DON'T HAVE TO DO IT ALONE
Meet The Neuroencoding Instructors and Administrator Team
FACULTY: Engage with our world-class faculty of distinguished experts in the Neuroencoding Institute methods of coaching, speaking, presentation, and storytelling.
ADMINISTRATIVE TEAM: Meet our dedicated administrative team that works behind the scenes to keep the institute running smoothly and you up to date on everything you need to know.
Brandon is a proud New Jersey native with an all too short lived relocation to Florence, Italy. He has his Bachelor's of Science in Business Management from Monmouth University. In pursuit of a career in Talent Representation, he found himself in different areas of sales, events, TV production & music label management, all of which came to a shifting point in 2020.
The field that had been most pivotal and consistently a part of life as long as he can remember was the world of personal development. This was once again presenting itself, this time for his service to it.
A Springsteen aficionado, Star Wars enthusiast, Rocky lover, Mixed Martial Arts fanatic, & New York Yankees romantic.
Megan has been described as an 'organization princess and follow up queen' and has experience in marketing, project management, administration and more. Megan was born and raised in Las Vegas, Nevada and currently resides in Elverta, California with her husband Cameron and their sweet pups Aspen and Maple. Her passions for people, effective communication and organization comes as a result of her Bachelor's Degree in Communication Studies and minor in Business Administration which she received from the University of Nevada, Reno in 2016. She has since gone on to hone a variety of skills in management and administration through her position as Communications Director for two multi-passionate entrepreneurs.
Graduate teacher of English as a Foreign Language from Buenos Aires, Argentina, Maria Florencia Borrello also holds an Erasmus Mundus Master Degree in Communications, Cultural Studies, and Foreign Languages from the Universities of Santiago de Compostela (Spain), Saint Andrews (Scotland), and Bergamo (Italy). Former Fulbright Scholar teaching and studying at Hiram College, Ohio, Maria is a multicultural lifelong learner always on the lookout for new things to learn and new people to learn from. In fact, she describes herself not as a human being, but rather as a human becoming eager to go beyond physical and mental boundaries. Licensed Neuroencoding Specialist, Astrologer and Reiki Master, Maria is currently working as an administrative assistant for the Neuroencoding Institute, strategically leveraging PR opportunities, handling content implementation, and assisting with member support.
ENROLLMENT SPECIALISTS: Our team of enrollment specialists are here to support you and answer all your questions about the Neuroencoding Institute and our cutting edge programs.
Jonny is an Elite level Neuroencoding Specialist and part of JMC3's team which has enabled him to take himself and influence others to new levels of self confidence and growth. Outside of Neuroencoding Jonny is a massive personal growth man, he is the host of a top 1% podcast with over 2 million downloads, a former confidence coach as well as being a 7 x author. He enjoys having a busy social and sporting life especially running and playing football (which translates as 'soccer' in the USA… he's British).
Laura Leon is a multi-talented professional with a heart for serving others. Originally from Peru, Laura relocated to California at a young age and earned her Bachelor's degree in Communication Studies with an emphasis in Organizational Communication from Cal State Fullerton University. With a successful career in reputable companies in various roles such as Sales Lead, Office Manager, Account Manager, and Executive Assistant, Laura felt compelled to pursue a more meaningful career path that allowed her to make a positive impact on others. In 2021, she made the brave decision to follow her heart and become a Certified Life Coach, Pranic Psychotherapy and Advanced Healer, and an Elite Neuroencoding Specialist. Today, Laura is passionate about empowering individuals to achieve their full potential by providing them with the tools and support they need to thrive.
In her spare time, she is an avid journaler and enjoys using this practice as a way to gain deeper insights into herself and the world around her. She loves nature, especially the beach and enjoys dancing! She finds that dancing is not only a fun and enjoyable form of exercise, but also a powerful tool for self-expression and emotional release. She has a contagious enthusiasm for life and is always eager to try new things and explore new opportunities.