May 2023 Webinar
April 15, 2023
2023-05-03 16:38
May 2023 Webinar
Joseph McClendon III and the Neuroencoding Institute present:
Hosted by Dr. Stephen Crawford and Joseph McClendon III
Monday, May 22, 2023, 4pm PT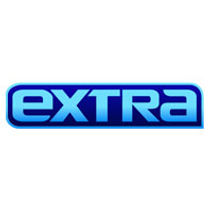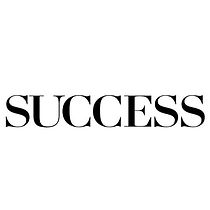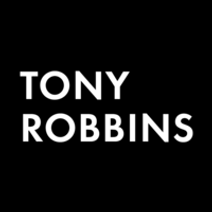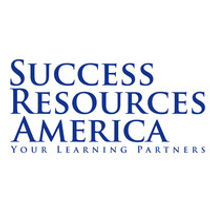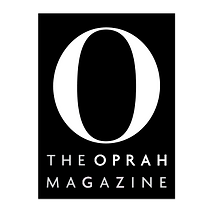 WHEN IT COMES TO SPEAKING IN FRONT OF AN AUDIENCE, THERE ARE TWO TYPES OF PEOPLE:
1. Those who are good speakers and want to level up their game
2. The 75% who struggle with a fear of speaking.
WHICH ONE ARE YOU?
If you want to learn the evidence-based, neuroscience formula that will give you the edge of a world-class speaker, no matter what level you're starting from.
SEIZE THIS OPPORTUNITY TO ATTEND THIS FREE VIRTUAL TRAINING AND LEARN:
⚡ FAMOUS NEUROPSYCHOLOGIST JOSEPH MCCLENDON'S SIGNATURE SPEAKING FORMULA THAT WILL HELP YOU BETTER-YOUR-BEST IN SPEAKING
⚡ THE MOST EFFECTIVE WAYS TO CREATE CHANGE FROM THE STAGE
⚡ HOW TO STRUCTURE YOUR PRESENTATION TO ENHANCE YOUR IMPACT
⚡ THE RESOURCES AVAILABLE FROM THE NEUROENCODING INSTITUTE TO HELP YOU
… AND MORE
Decades of Experience!
With decades of experience, numerous degrees and certifications, and the trademarked, science-backed methodology of Neuroencoding these two experts are coming together to share publicly for the first time, this powerful formula. The neuropsychologist and Institute Founder Joseph McClendon III, and Method of Presentation lead Instructor Dr. Stephen Crawford, join together to arm you with the skills, tools and energetic magnetism you need in order to draw people to your business and change lives with a presentation that ignites a fire within them.
Think About It ...
Discover the EXACT proven neuroscience-supported strategies you need to develop the empowering habits and beliefs that will propel you further faster toward the life you desire and deserve.

Break through the emotional blocks that are holding you back while you increase your confidence, courage, inspiration, and joy.

Develop the abundant mindset that you need to be healthier, happier, and more successful in all areas of your life.

About Joseph McClendon III & Dr. Stephen Crawford:
I'm Joseph McClendon III, trained Neuropsychologist, Neuroencoding Institute Founder, Speaker and Author, who's magnificently passionate about helping beautiful souls like you go further faster, and achieve ALL your deepest desires.
As a high performance mentor, I've coached Academy Award winning actors, Olympic athletes, Fortune 100 CEOs and even royalty. What keeps my clients coming back is my ability to create rapid personal change that effectively moves people to take more consistent action with their personal and business achievements. Do you want to do that? I've impacted over 5 million people with my coaching and become one of the most sought after Ultimate Performance Specialists in the world using a method I've created called Neuroencoding™, and I'd love to teach it to you.
I'm Dr. Stephen Crawford. I teach our members Method of Presentation at the Neuroencoding Institute. For the last twenty years, I'm a best-selling author, in-demand executive, and have been instrumental in developing and training thousands of leaders seeking to improve their leadership skills. As a motivational speaker and trainer, I've delivered inspiring messages to businesses, conferences, schools, camps, and rallies of thousands of audiences all over the nation and in 13 countries. With expertise in leadership development, teamwork, diversity, experiential education, and community transformation, I challenge traditional thinking by inspiring change through creative experiences.
I'm known for assisting businesses and non-profit organizations through coaching executives and managers, providing leadership training and staff development, and increasing profitability, and I'd be honored to share with you the techniques we teach our students at the Institute, if you'll allow me.
A Message from Your Hosts
When you join us at this FREE, live virtual training, you will learn how to use simple-yet extremely effective neuroscience-backed formula to speak confidently and connect with your audience in a way that AUTOMATICALLY ENGAGES THEM (even if you've been terrified of public speaking up to now!). You'll also hear how The Neuroencoding Institute  can help you level up your speaking skills to make the greatest impact in helping audiences advance their dreams, while you advance yours!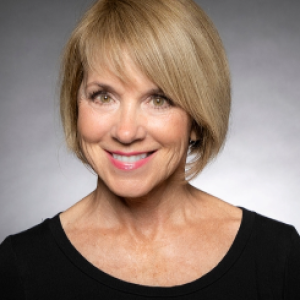 Hear it from Dorlisa …
Oh my gosh! This course was amazing. I loved every minute and will continue absorbing. This is not only something to help other people with, it is something every person taking the course will use for themselves! I know I will review these resources over and over for a lifetime. This was over the top and more than I expected. Thank you JM3 for being a genius and for sharing your expertise. This will live on in so many people. I'm really proud to be on board. THANK YOU!
Dorlisa Matkowski
PROUD SPECIALIST!
MAY 2023 INFORMATIONAL WEBINAR
The Science of Successful Speaking: The Ultimate Formula For Powerful Presentations
If you'll let us, we would be absolutely honored to be your mentors and guides. To find out more, join us for The Science of Successful Speaking: The Ultimate Formula For Powerful Presentations
on Monday, May 22, 2023 at 4pm PT/7pm ET!