A Legacy of Growth
August 28, 2023
2023-09-05 19:46
A Legacy of Growth

Joseph McClendon III presents:
Joseph McClendon III's 70th Birthday Special Event AND Next Level Elite Graduation Ceremony
Get ready for a double-feature event including celebrations, connection, and growth. Be part of this legacy making, once-in-a-lifetime event!
Here's what you need to know...
What: Half-Day, Double Feature event. (1) JM3 70th birthday growth-focused celebration. (2) Neuroencoding Networking & Next Level Elite Specialist Graduation Ceremony
When: Saturday, November 4th, 2023 1pm-8pm
Where: San Clemente, Southern California 
*pricing dependent on Institute membership level, see below for details
Joseph McClendon III has been seen on: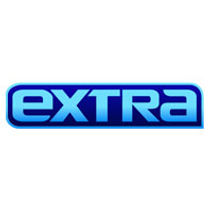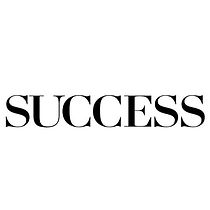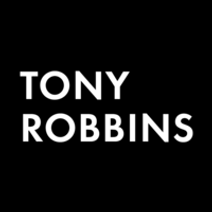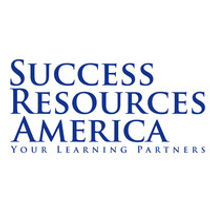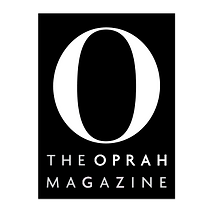 JM3 is Turning SEVENTY?!?!
Hard to believe right? His happy smile, friendly presence, warm heart, brilliant mind, and deep soul are a treasured presence in many of our lives, and we are excited to be celebrating his 70th birthday this November. If he's been an impact on you, and you'd like to be in the room to celebrate alongside us then don't delay in getting your ticket to this one-of-a-kind birthday celebration. Joseph continues to build a legacy of growth and impact each and every day, and that's what he wants to do alongside you on THIS day, celebrating his 7th decade of magnificent life. This 4 hour birthday event will feature teaching, guest appearances, open mic moments, and of course, plenty of Asstitude.

Neuroencoding Networking and The Next Level Honors and Graduation Ceremony
This special ceremony will be honoring those in The Neuroencoding Institute Next Level program who are graduating with, or renewing their, prestigious title of Elite, and Dual-Elite Certified. Those who are earning their Elite/Dual Elite status for the second year in a row will also earn an Elite Star distinction at the ceremony. This feature will include 1 hour of Neuroencoding Networking, and 2 hours of graduation programming. The evening will include dinner and dessert service, special remarks from Instructors and Founders, and certificates awarded to Next Level individuals. Those who are graduating are invited to attend this portion of the program with a guest for no cost (if that's you, see your email, titled: Next Level Graduation Invitation & Information for RSVP details).
This is a once-in-a-lifetime event: Literally!
Getting to spend a significant birthday with a significant human is nothing short of...significant! Sometimes honoring the significance of a moment is precisely what is called for, and this is one of those moments. We've got a small intimate venue and YOU are who Joseph wants in the room as he reflects on lessons learned over the last 70 years. This is your chance to tap into decades of experience and gain insights that can help you go Further, Faster. This exclusive opportunity to spend a day with Joseph is one you don't want to miss!
Attend the Legacy of Growth Double Feature Event To Experience…
💡 Powerful Proximity: Experience the power of connection, networking, and groundbreaking insights. This is where the magic happens.✨
🍽️ Delicious Dinner: Prepare to relish a delicious gourmet dinner that will tickle your taste buds and join us for an unforgettable evening of recognition and inspiration. 
🌟 Rewarding Recognition: For those that have worked hard to earn their Elite, and Dual Elite status, this is a special moment to be in the room! With "celebrate to elevate" as a foundational value of the Institute, what better way to do so than with your peers at the official event! 
🎊 Groundbreaking Growth: Witness the journeys of Next Level Graduates, glean from Joseph McClendon III's birthday wisdom and stoke the spirit of progress for your own growth story ahead. 🌱
🎟️ Legacy of Growth Ticket Prices (per person):
Feature One: JM3 Birthday Growth Session (approx. 4 hours): $349
Feature Two: Neuroencoding Networking+Next Level Graduation Ceremony: $197 (Complimentary to Next Level Graduates + 1 guest)
DOUBLE FEATURE: JM3 Birthday Growth Session PLUS Neuroencoding Networking+Next Level Graduation Ceremony: $497
**If you are a Next Level Graduate and wish to attend both features, you only need to purchase a ticket to Feature One, as your ticket to Feature Two is complimentary. (See email with subject line: Next Level Graduation Invitation & Information for more details on how to RSVP) 
🗓️ Space is no-joke limited and already tight. If you want to join us don't delay! Tickets will be available until October 21st. The countdown is on – secure your spot now!
Frequently Asked Questions
Where is this event taking place? In San Clemente, California at The Ocean Terrace (119 Avenida De La Estrella, San Clemente, CA)
Where can I fly into? You can fly in LAX (1 hr 7 minutes from venue), John Wayne Airport (31 minutes from venue) or San Diego International Airport (1 hour from venue). *If you fly into San Diego, check out the Pacific Surfliner Amtrak Train as an option for transportation.
Where should I stay?  While we don't have any room blocks, we have 3 recommended hotels here or we would recommend checking out Air BnB. 
I'm in the Next Level for the 2023-2024 year and want to attend both Features, what ticket do I buy? Your dinner is complimentary for you and a guest so you'll just buy the Feature One ticket option for all who want to attend (guests are welcome). Please RSVP to the dinner and graduation with the link sent by email to the Google Form.
What is the dress code? We recommend business attire.
Will there be a virtual option? We will be hosting a virtual Graduation a couple of weeks after the November 4th event. 
Will it be live streamed? The event is not currently slated to be live streamed.