Magnetic Success Summit 2023
June 26, 2023
2023-06-27 22:07
Magnetic Success Summit 2023

Joseph McClendon III presents:
Hosted virtually by Joseph McClendon III
JULY 29-30, 2023
With your enrollment, we will donate 10 meals in your name to Feed The Hungry.
With this ticket you get…
Access to both days of the challenge
10 meals donated in your name to Feed the Hungry
With this ticket you get…
Access to both days of the event
50 meals donated in your name to Feeding America
Lifetime access to the recording of the event 
Exclusive Q&A session with Joseph McClendon III
Joseph McClendon III has been seen on: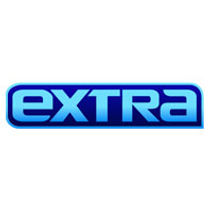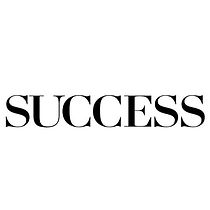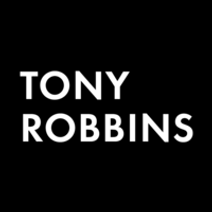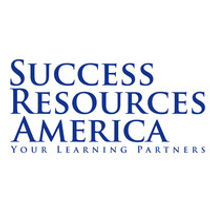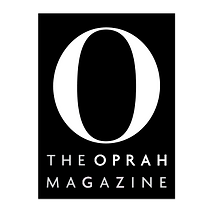 Discover The Simple Steps to Become a Magnet To The Success You DESIRE & The Life You DESERVE!
Learn the skills that Joseph has used to create millions and how YOU can use the same techniques to magnetize, secure and maintain the life that you desire.
Install an unstoppaable identity and rid yourself of the fears and behaviors that hold you back.
Thousands of Joseph's students and clients have used these same techniques to create health, happiness, and financial freedom for themselves and the ones they love all around the world. 
At The Magnetic Success Summit, You Will...
Master the skills of deliberate success, magnetization and attraction.
Discover the step to create the best possible version of yourself available.
Discover your own personal drive. Harness it, fortify it, and reinstall it into your nervous system.
Create an impenetrable identity that serves as a powerful foundation to your success.
Learn how to master the mechanics of living a further, faster life. 
Become a Magnet to the Life and Lifestyle You Desire and Deserve
"You possess a powerful skill that has been hidden for far too long. I will provide you with the tools, skills and the process to bring out the driver of your soul and give you the keys...but you've got to start the damn thing and drive it."
-Joseph McClendon III
A message from your host...
Dear Future Megapreneur,
I'm sure you're well aware of those 'special people' that appear to lead charmed lives…
The ball always tends to bounce in their favor; they seem luckier than everyone else…
They always manage to be in the right place at the right time, and life appears measurable easier for them with much, much less effort…
It wouldn't surprise you to find out that these few individuals have something unique about them, something that sets them apart from the vast majority…
Knowingly or unknowingly, this element is applied to their lives resulting in a seemingly blessed existence.
Let there be no mistake — this process is available to you as well.
What's more… you have been using this tool for your entire life.
All of us were born to do great things, but few do simply because they don't know how to harness the awesome power of their mind, spirit and body. Now, I am going to show you how to dramatically magnify your God-given skill to the point that you become a virtual magnet for success, and together we are going to do it and create results in real time. 
It's not a secret, it's not magic… It's a process backed by science.
Day 1:
Master the Amazing Laws of Deliberate Magnetic Attraction
You will actively practice the systems and processes that has transformed the lives of millions worldwide.

Learn Joseph's personal, simple, step-by-step fundamentals to create, magnetize  and maintain the situations, circumstances and material things into your life.

Witness, practice and demonstrate the process in real-time.
Schedule and assimilate the practice into your life and lifestyle to ensure ongoing success and abundance.
All of this in a fun and dynamic environment. 
Joseph McClendon III has brought together neurosciences, the immutable laws of magnetization and attraction, and 21st century human change technology to usher in a new level of effectiveness to the game. 
Day 2:
The Emotional Mechanics Experience
You will discover how to rid yourself of the negative emotions and behaviors that get in your way.
Procrastination, Hesitation fear of failure, fear of success, self-doubt, impostor syndrome, fear of failure and overwhelm and inhibitions that are the thieves of productivity and stand as barriers in our lives.
Immediately arrest your unresourceful beliefs and behaviors and replace them with ones that serve you at the highest level.
Create an unquestioned and unstoppable self-certainty identity that stands as the foundation of your amazing future
Design the most powerful dialogue for yourself and embed it into your nervous system
Discover what it is that stops you or slows you down
Learn how to control your emotions so nothing stands in your way of success
Develop internal self love, acknowledgement, and acceptance and embed it into your nervous system so that it becomes a natural extension of WHO YOU ARE.
"Joseph is one of the most passionate and playful guys I've ever met. This is a guy that applies every tool imaginable to improve his live and help other people. Over our twenty five years of being able to work together. He is the guy that I hand the ball to in some really key places. So pick it up and delight yourself with the insights of Joseph McClendon III."
"If you ever get the chance to work with Joseph McClendon III, jump at it! You won't regret it."
"Joseph McClendon III is hands-down one of the most inspiring, entertaining, energetic and congruent speakers and coaches I've ever witnessed. He walks his talk and talks his walk. If you ever get a chance to work with Joseph, do it!"
"The impact of learning from this man is incredible, he helps bring out your inner super powers. You come away feeling you can conquer the world! Simply Amazing!"
Improve Your Business & Personal Life
The Magnetic Success Summit is based on three principles. In each phase, you will affix various techniques and exercises directly into practice, thus establishing permanent change. Imagine the transformation you can realize in your life.
Start your shift RIGHT NOW. Bring yourself and your team to this event so you can acquire those advantages together.
Come join me in creating the Best Possible Version of Yourself. From there, together we will learn and apply the tools and the experience to attract to your life the situations, circumstances, and even the material things that you desire.
With this ticket you get…
Access to both days of the challenge
10 meals donated in your name to Feed the Hungry
With this ticket you get…
Access to both days of the event
50 meals donated in your name to Feeding America
Lifetime access to the recording of the event 
Exclusive Q&A session with Joseph McClendon III